2015...Black and Grey!!!
                                  
And for the week end...
The big AFLA show in Macon . (september the 27th and 28 th).
Lovely crias this year :
Black, fawn, white, brown, ...and a grey one !!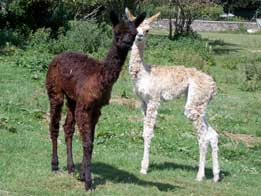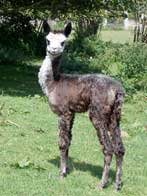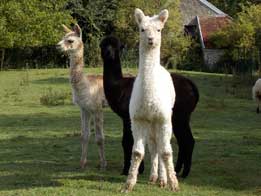 A rainy week end in Lagesse..
But a lot of beautifuls alpacas and llamas for the annual AFLA show . Happyfarm Waterproof as suri' s supreme champion.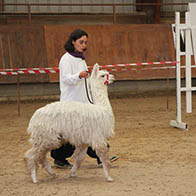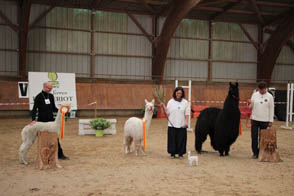 Crias of the Year
A pack of black males and females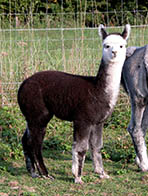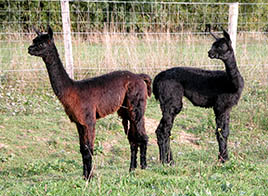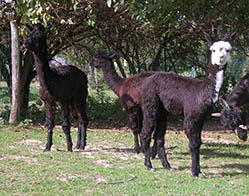 Dettelbach and Salbris, our first two shows of the year
  
A lot of first places for our coloured suris , and a coloured suri's champion title for Happyfarm Lakshmi
Friendly contest in Bletterans 28-29/09/2012
A large interested public for the annual AFLA alpacas and llamas show.
A title of champion for Happyfarm Birthday ,and Happyfarm Lakshmi as supreme champion suri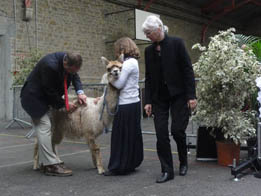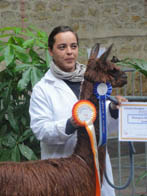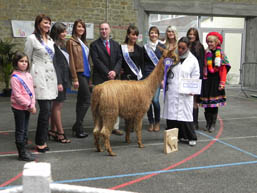 Cria season 9/06/2012
we began the cria season with two lovely boys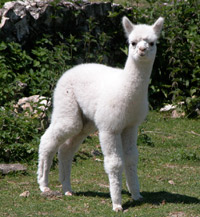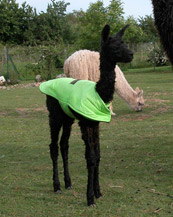 News from TB in UK 18/05/2012
http://www.bbc.co.uk/news/uk-england-coventry-warwickshire-18101263
schmallenberg virus 26/01/2012
A new virus , with clinical signs such as fever, reduced milk yield, inappetence, loss of condition and diarrhoea. Found in Germany , Netherlands , and a high risk zone in Northern France .
To get more infos : http://www.defra.gov.uk
http://agriculture.gouv.fr/maladies-animales

Randst 30/10/2011
A lovely show just near Antwerpen. A perfect organisation by Thijs and Hanne and a first place for Reglisse in young black females,and two second places for trafalgar and chandra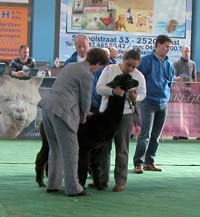 Festival de la terre 11/09/2011
A rainy day
Terralies 27.28.29/05/2011
A great three day show in britany. A large panel of suris,and lovely top models wearing Linda's creations.
A first place for Brindsley in black males intermediate suris , a second place for Chanda in beige male junior Suris and trafalgar in male white adult suris.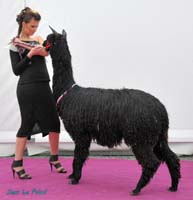 Salbris 03/04/2011
A lovely place for a show, old barns surrounded by woods. A first place for Chandra, and Brindsley