Zonage FCO

Pour connaître la liste des communes présente deans lazone reglementée, vous pouvez vousrendre sur le sitedu ministère:
http://agriculture.gouv.fr/fco-liste-des-departements-et-des-communes-en-zone-reglementee

Foire de la saint Michel à Crecy la Chapelle(77)
L' occasion de montrer nos alpagas et presenter le travail de la laine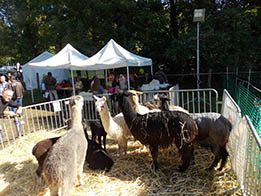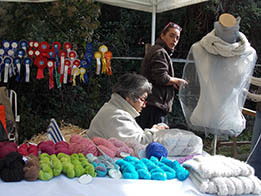 2015....Une saison en noir et gris!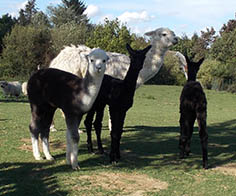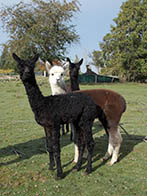 Et ce week end ....
les 27 et 28 septembre 2014 grand show AFLA à Macon.
Les petits nouveaux..
Du blanc,du roux du brun ,et une delicieuse petite grise.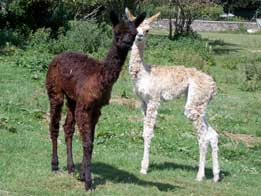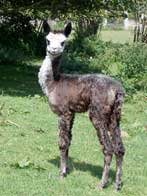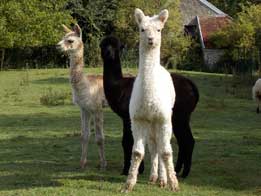 A rainy week end in Lagesse..
But a lot of beautifuls alpacas and llamas for the annual AFLA show . Happyfarm Waterproof as suri' s supreme champion.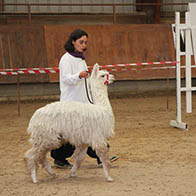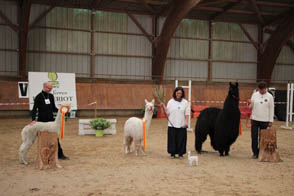 Crias of the Year
A pack of black males and females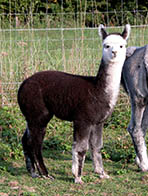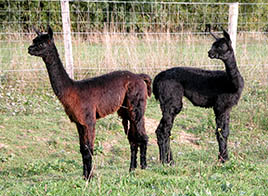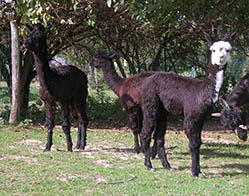 Dettelbach and Salbris, our first two shows of the year
  
A lot of first places for our coloured suris , and a coloured suri's champion title for Happyfarm Lakshmi
Friendly contest in Bletterans 28-29/09/2012
A large interested public for the annual AFLA alpacas and llamas show.
A title of champion for Happyfarm Birthday ,and Happyfarm Lakshmi as supreme champion suri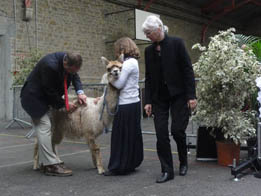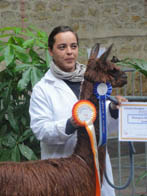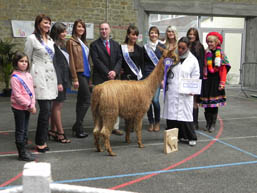 Cria season 9/06/2012
we began the cria season with two lovely boys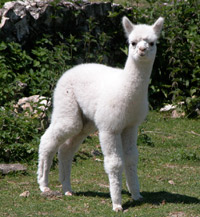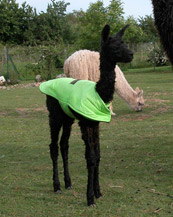 News from TB in UK 18/05/2012
http://www.bbc.co.uk/news/uk-england-coventry-warwickshire-18101263
schmallenberg virus 26/01/2012
A new virus , with clinical signs such as fever, reduced milk yield, inappetence, loss of condition and diarrhoea. Found in Germany , Netherlands , and a high risk zone in Northern France .
To get more infos : http://www.defra.gov.uk
http://agriculture.gouv.fr/maladies-animales

Randst 30/10/2011
A lovely show just near Antwerpen. A perfect organisation by Thijs and Hanne and a first place for Reglisse in young black females,and two second places for trafalgar and chandra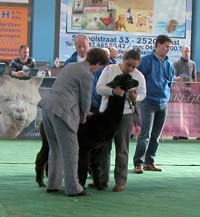 Festival de la terre 11/09/2011
A rainy day
Terralies 27.28.29/05/2011
A great three day show in britany. A large panel of suris,and lovely top models wearing Linda's creations.
A first place for Brindsley in black males intermediate suris , a second place for Chanda in beige male junior Suris and trafalgar in male white adult suris.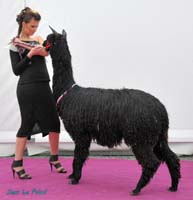 Salbris 03/04/2011
A lovely place for a show, old barns surrounded by woods. A first place for Chandra, and Brindsley